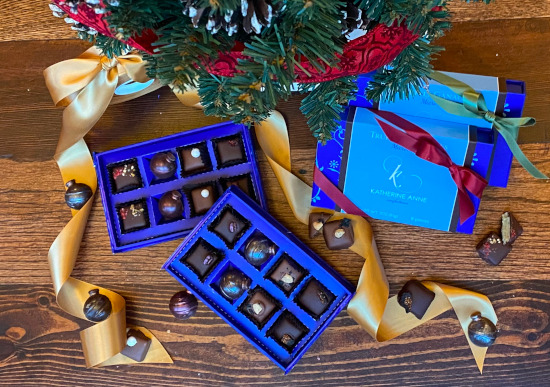 It has been our pleasure to create a holiday bonbon collection for everyone: the "Naughty and Nice" set. Featuring 4 comforting, nostalgic sweets AND 4 boozy, spicy, or intensely dark bonbons, we've created treats that have just the right amount of tradition with a touch of whimsy. Below, read more about each sweet inside our 8 or 12 piece boxes.
NICE COLLECTION:
NAUGHTY COLLECTION: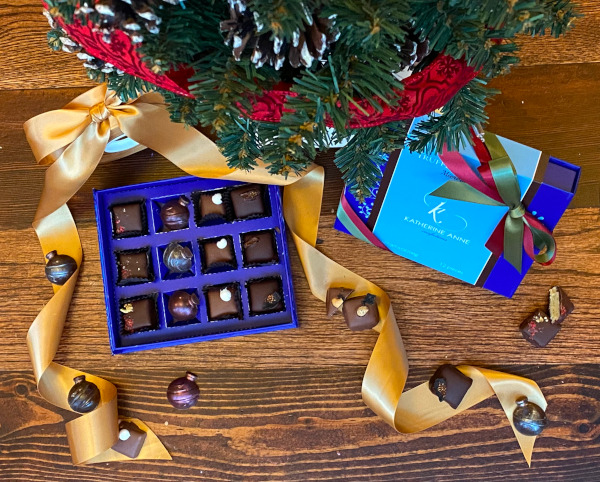 NICE
Do you love nostalgia and whimsy? How about classic and comforting? If so, our holiday "Nice" collection may be just up your alley. We created flavors based on our classic best-sellers, and add holiday twists for the perfect Nice Person gift. This gift is perfect for anyone who uses lots of emojis and exclamation points, babysits your children or pets, loves gifting plants, rides a bike, or in general a lover of people and planet. They're Nice. And so are you. You (both? all?) deserve this.
NAUGHTY
Do you adore the new and unique? The adventurous paired with classic? If so, our holiday "Naughty" collection is for you. AltWith spicy, intensely dark, or boozy flavor, there are 4 different bonbons to (definitely not) share. Because, it IS naughty, after all. Although the inclusion of locally roasted coffee and our very own house made caramel can hardly be considered naughty, we do hope you'll forgive us, ideally right after the first bite. Consider enjoying with a glass of your favorite spirit, in front of a roaring fire .. alone. (see the "not sharing" from earlier).